Rescuing Rogue are featured films produced by a professional videography company that filmed footage of the Detroit Pit Crew (DPC) rescuing dogs in Detroit. Correspondingly, the film crew, World Animal Awareness (WA2S) creates these films because:
"Films educate and inform the public through the sharing of powerful stories about animal rescue and rehabilitation in order to encourage awareness, inspire action, and honor the unsung heroes working on the front lines."
These clips shown are apart of a television show that aired nationally apart of their 24th and 25th episodes.
As a result of these films, the public has responded with their love, support, donations, and increased awareness. 
Detroit Pit Crew is always in the media, and the awareness from the public helps people identify situations in which we are called out to rescue. Heartfelt, emotional, and tragic stories have been published by countless media sources: WXYZ, ClickOnDetroit, Fox2, The Detroit Free Press, USAToday, and many more sources. Again, stories like these are important for the community to hear and recognize so we all can do our part:
"We are grateful for the people that let us know when a stray dog is in need of rescue. The streets and dangerous conditions
in and around the city of Detroit are detrimental to these precious animals. It is our goal to rescue any stray dog we can."
Above all, continued coverage, social awareness, and generous donations keep our Detroit Dog Rescue operational.
Equally, please take some time to review these video clips from news coverage of stories of the dogs.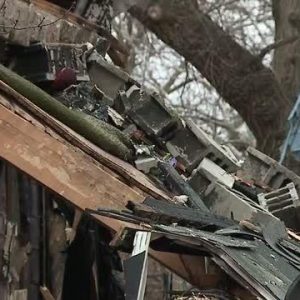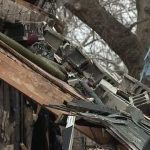 "People were just literally just throwing bricks off of her. I saw people picking up a microwave and getting it off of her. There was shingles. There was anything that would come off a house, siding, all of that was on top of her. At a certain point, they found a chain and they started pulling the chain and it led to her."
Read More »