EMERGENCY RESCUE: Dog rescued from house explosion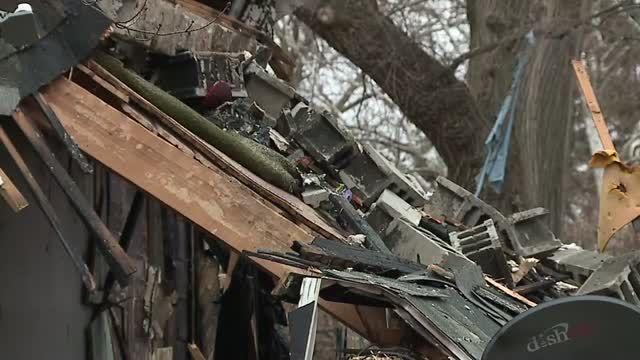 A sudden explosion turned a Detroit home to rubble Saturday night.
Six people were rushed to the hospital, but rescue crews didn't stop there. There was a four-legged occupant they were determined to find.
Theresa was live on Facebook for a small part of an intense 45-minute dig.
"People were just literally just throwing bricks off of her. I saw people picking up a microwave and getting it off of her. There was shingles. There was anything that would come off a house, siding, all of that was on top of her. At a certain point, they found a chain and they started pulling the chain and it led to her."
Amazingly, they found the dog alive and responsive. And very happy to see people.
She was taken to be checked out.
"We can see an obvious break, a line right in the middle, the pelvis as well as a little bit near her right hip. But she's ambulating okay. She doesn't appear to be painful at this time. And right now, it's not displaced at all. So as in the cage rest a lot of TLC keeping her nice and quiet. It is something I should be to here without surgery."
And because the Detroit Pit Crew hasn't been able to get in touch with a family just yet, they have named the sweet girl Miracle, because they say the fact that she's here is really a miracle.
Fire officials say Saturday's blast was a natural gas explosion. Crews are still working to pinpoint the actual cause.